Abstract from the published article.
Quote:
An early thirteenth-century manuscript (Dublin, N.L.I. 700) of two works of Giraldus Cambrensis (Gerald of Wales, c.1146-c.1223) also contains a map of Europe, of which no close parallels are known. While it is integral to the manuscript, it has no obvious relationship with either of the texts. The outlines of the map were derived from earlier and contemporary world

maps

and its principal contents from itineraries; its core is an itinerary from Britain to Rome. Overall, the map displays a sophisticated awareness of the role of generalization and also shows how insular clerics viewed the continent and their location relative to Rome. It is suggested that the entire manuscript belonged to Giraldus, and that he was in some way involved with the creation of the map.
Here is the 13th century map, please notice that Macedonia is clearly noted in the upper left corner of the map as to be between Thrace, Dalmatia, Moesia and Dardania. Where is Greece?
13th century map of Europe.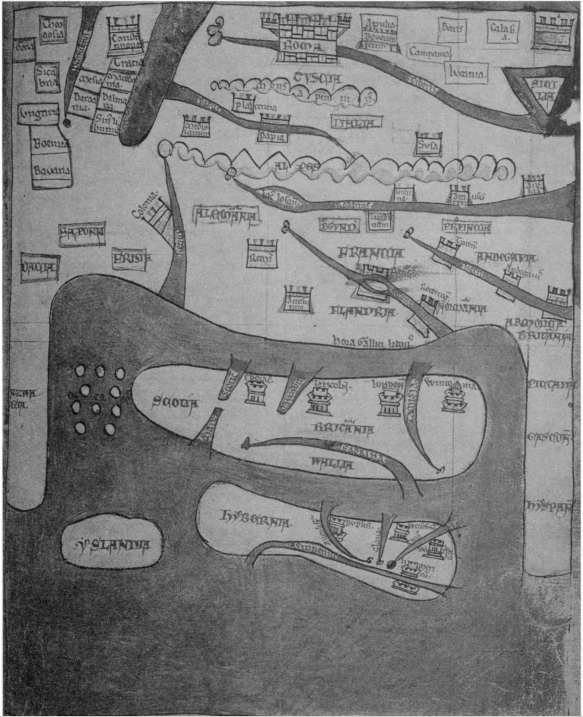 The important part highlighted, upper left corner of the map.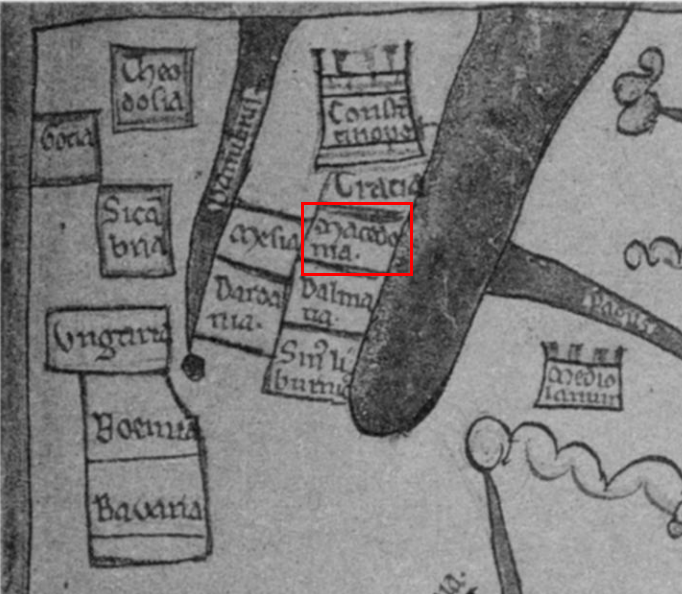 Source: "An Early Thirteenth-Century Map in Dublin: A Window into the World of Giraldus Cambrensis" by Thomas O'Loughlin, published in Imago Mundi, Vol. 51 (1999), pp. 24-39.
Oh jolly days......
__________________
Macedonian Truth Organisation