May 5, 2009

Modern Greek Myth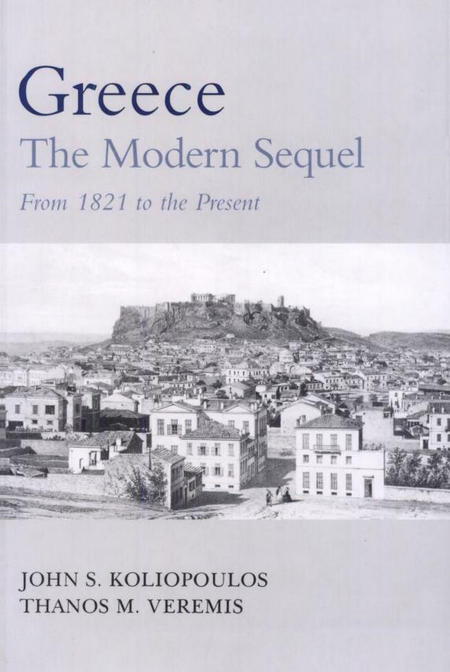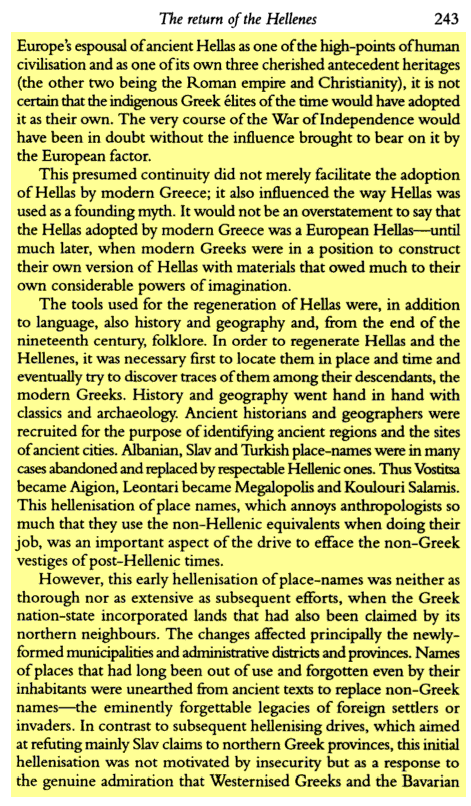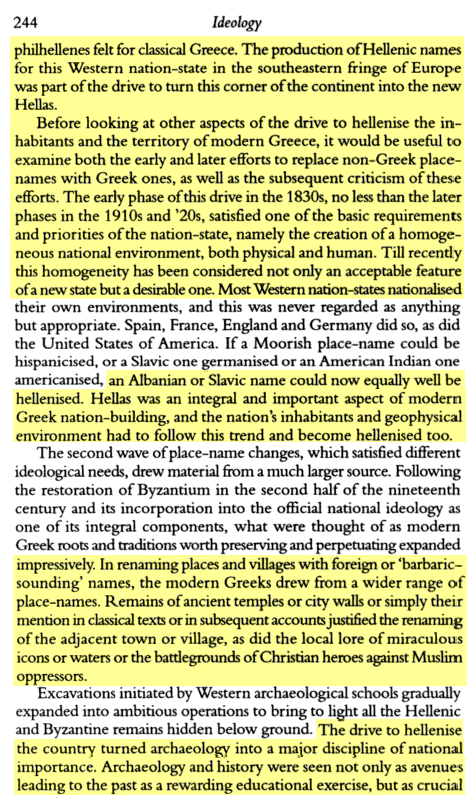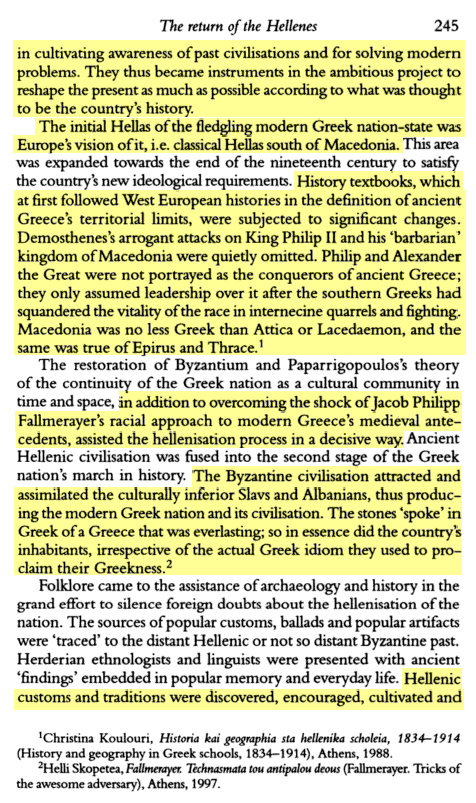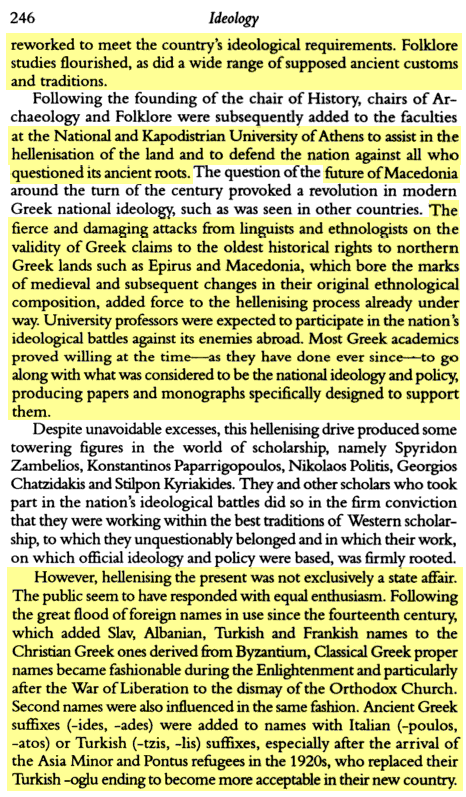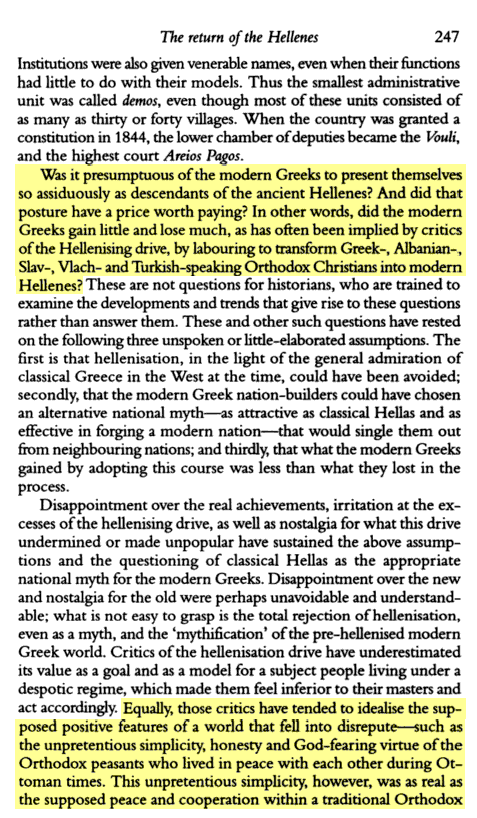 Source: "Greece: the modern sequel, from 1831 to the present" by John S. Koliopoulos and Thanos M. Veremis, 2002, pages 242-248.
Some short information about the book:
"…Meticulously researched…Thoroughly documented with copious footnotes, a shronology, and extensive bibliography, this work is recommended for academic libraries."
—Library Journal

Focusing on questions that seek to illuminate vital aspects of the Greek phenomenon, this modern history of Greece is organized around themes such as politics, institutions, society, ideology, foreign policy, geography, and culture. Making clear their predilection for the principles that inspired the founding fathers of the Greek state, Koliopoulos and Veremis juxtapose these principles to contemporary practices, and outline the resulting tensions in Greek society as it enters the new millenium.

Challenging established notions and stereotypes that have disfigured Greek history, Greece: A Modern Sequel is meant to encourage a fresh look at the country and its people. In the process, a portrait of a new Greece emerges: modern, diverse, and strong.
And some information about the authors:
John S. Koliopoulos (aka Giannēs S. Koliopoulos, Greek Ιωάννης Σ. Κολιόπουλος) is a Greek historian, born in 1942.

He is the author of "Plundered loyalties : Axis occupation and civil strife in Greek West Macedonia, 1941-1949″, "Brigands with a Cause" and other books on Greek history and co-author of "Greece: A Modern Sequel" with Thanos Veremis, Professor of Political History at Athens University and President of the board of ELIAMEP.

He is Professor of Modern Greek History at Aristotle University of Thessaloniki.
Professor Thanos VEREMIS

Thanos Veremis is Professor of modern history at the University of
Athens, Department of European and International Studies and Member
of the Board of Directors of the Hellenic Foundation for European and
Foreign Policy (ELIAMEP) Education: Boston University (B.A. in
Government 1965), Trinity College, Oxford (D. Phil. 1974); Lecturer,
Panteios school of Political Science 1977-83; Research Associate,
International Institute for Strategic Studies, London 1978-79; Visiting
Scholar, Center for European Studies, Harvard Univ. 1983; Associate
Professor of Political Science, Faculty of Political Science and Public
Administration, Univ. of Athens 1984-87; Advisory Board of European
History Quarterly (Lancaster) 1986- ; Full Professor since 1987; Visiting
Professor at Woodrow Wilson School of Public and International Affairs,
Princeton Univ. 1987; Director of the Hellenic Foundation for European
and Foreign Policy (ELIAMEP) 1988-1994 ; Visiting Fellow, St. Antony's
College, Oxford 1993-94; President of the Board of ELIAMEP 1994-2000;
Constantine Karamanlis Professor at the Fletcher School of Law and
Diplomacy, Medford Massachusetts; Director General of the International
Center for Black Sea Studies (ICBSS), 2004- ; President of the National
Council of Education, 2004- .
Decoration: Comendatore (Italian Republic) 1994. Publications include:
Dictatorship and the Economy, 1982; A European History of the
Twentieth Century 1900-2000, 1982,2001 Greek-Turkish Relations,
1986; From the Interwar to the Cold War, 1992; Greece's Balkan
Entanglement, 1994; The Military in Greek Politics, London: Hurst & Co
(1997); Greece, World Bibliographical Series, vol.17, Oxford: Clio Press
(1998); (co-editor), Kosovo. Preventing Another Balkan War, ELIAMEP
(1998), with John Koliopoulos, Greece. The Modern Sequel, London:
Hurst & Co, (2002).
Finally some Greeks that see thru the Greek Myth!