Mar 31, 2009

Modern Greek Myth

Title page.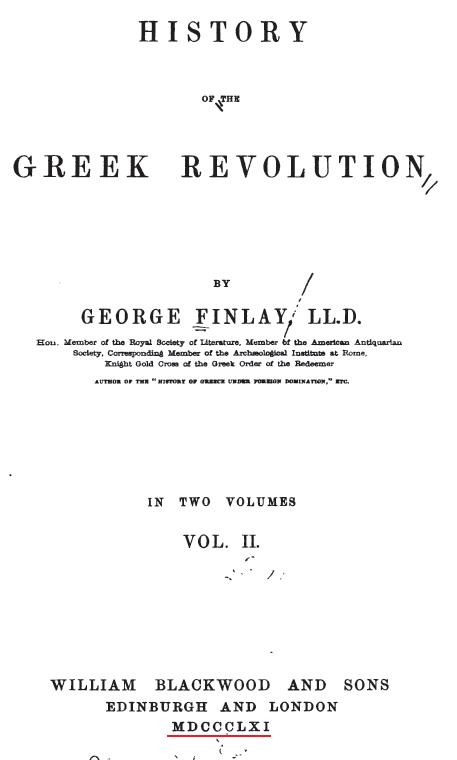 Page 30.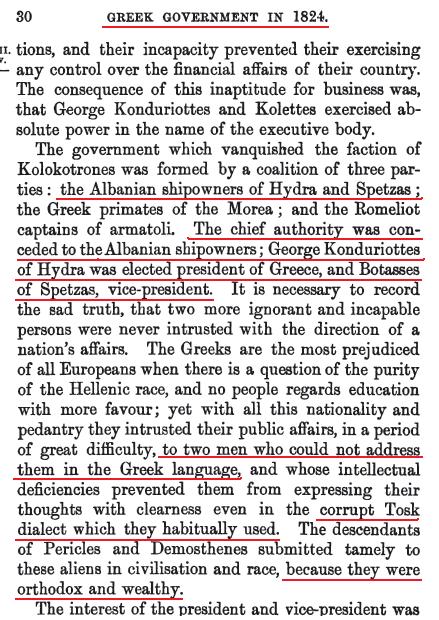 Source: History of the Greek Revolution By George Finlay, Published by W. Blackwood and sons, 1861, page 30.
The first President of Greece was an Albanian who could not speak a word of modern Greek. Why is that so?
Why is not George Konduriottes mentioned over at Wikipedia as a President of Greece?