Mar 7, 2009

Macedonia

Here is the complete census data for Greece from 1907 to 1981, Macedonians are noted.
PLEASE CLICK ON THE PICTURES TO VIEW THEM IN THEIR ORIGINAL SIZE.
Front page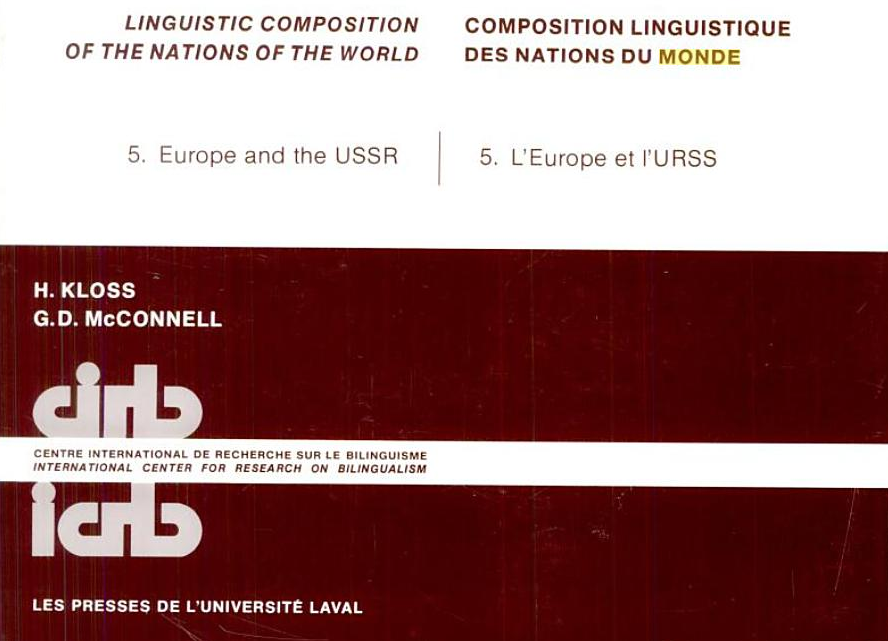 Title page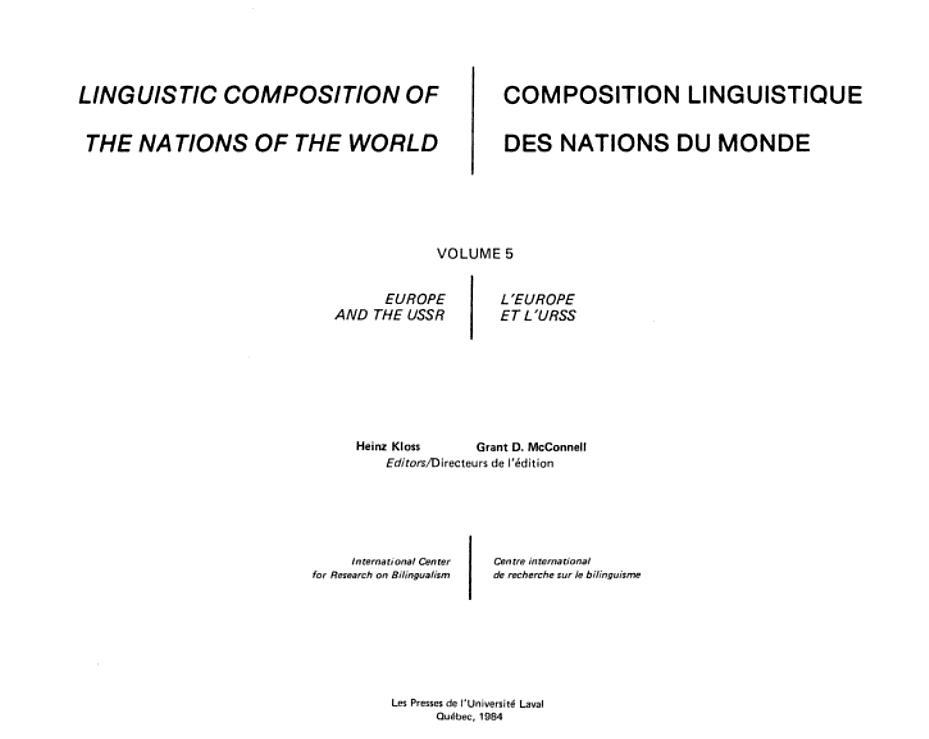 Page 281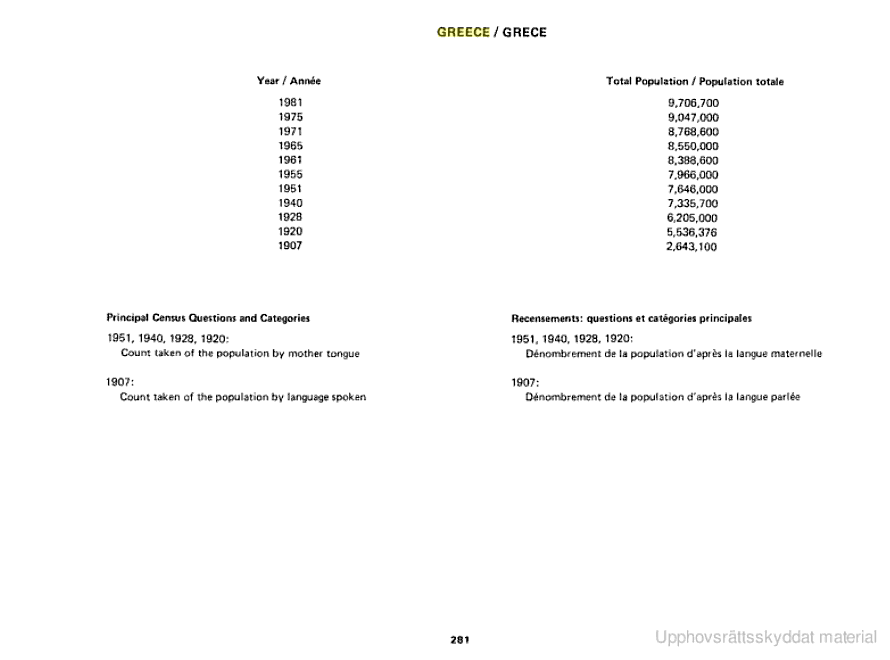 Page 283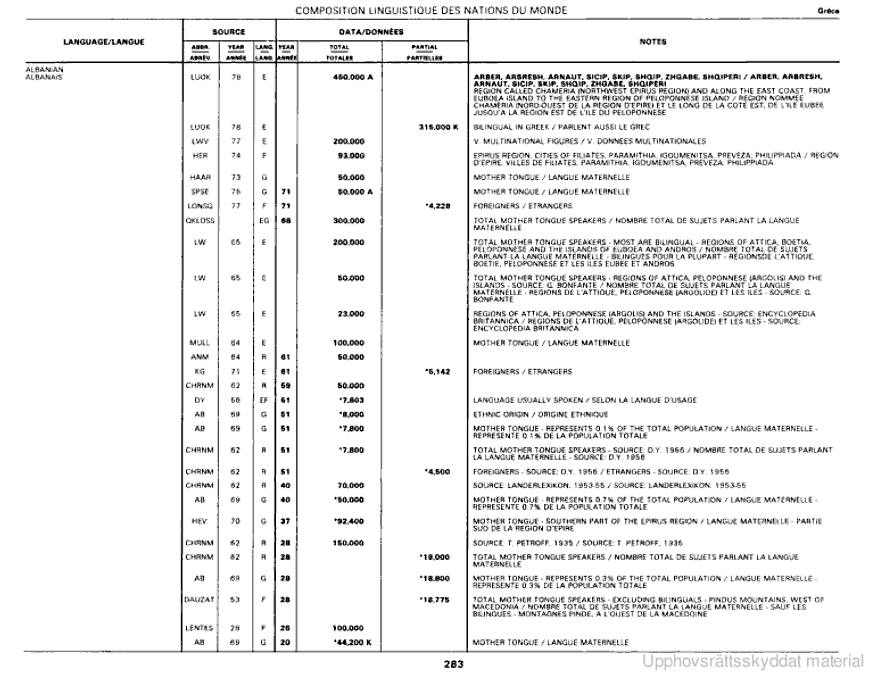 Page 284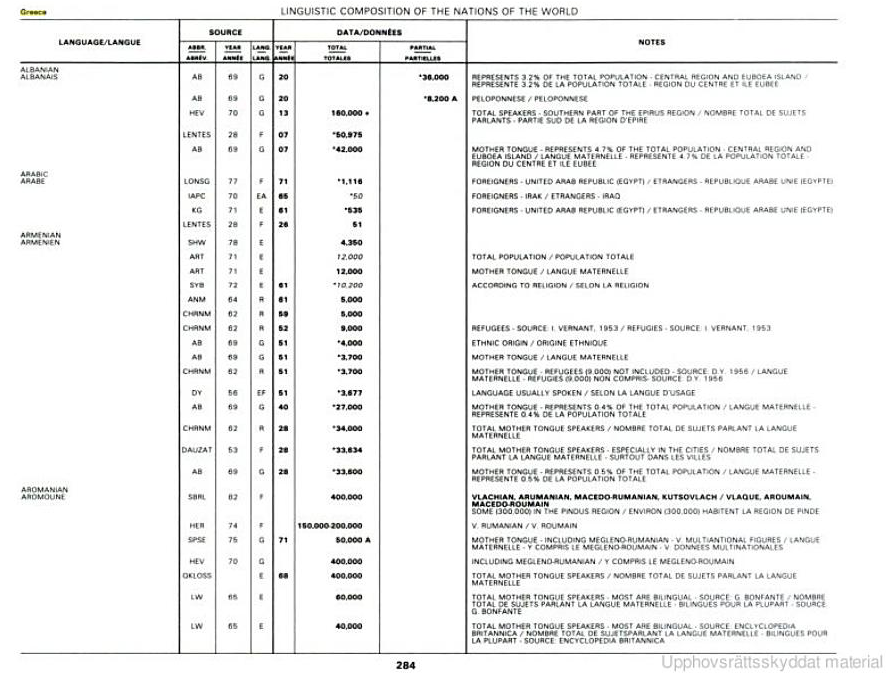 Page 285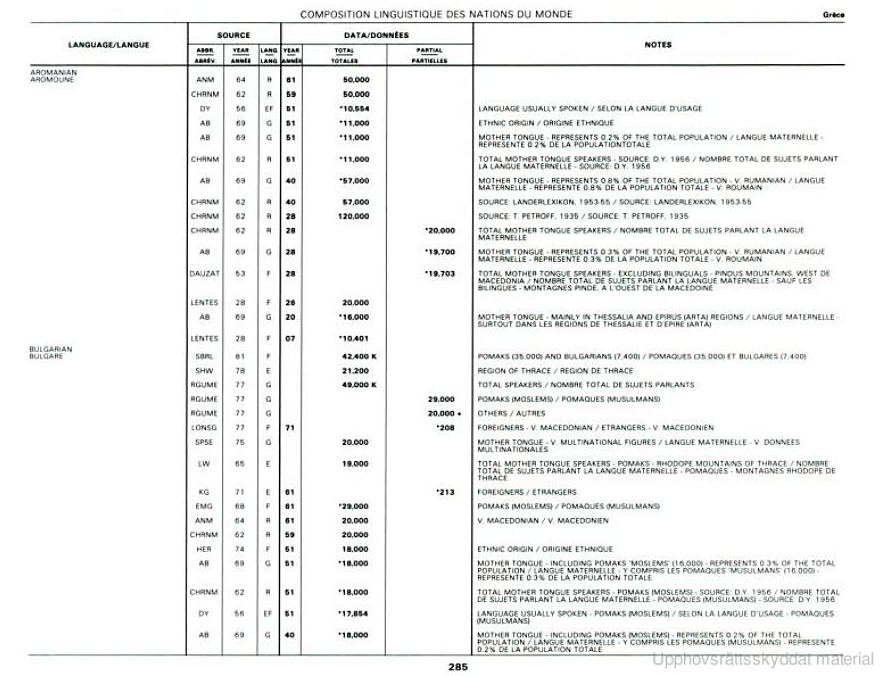 Page 286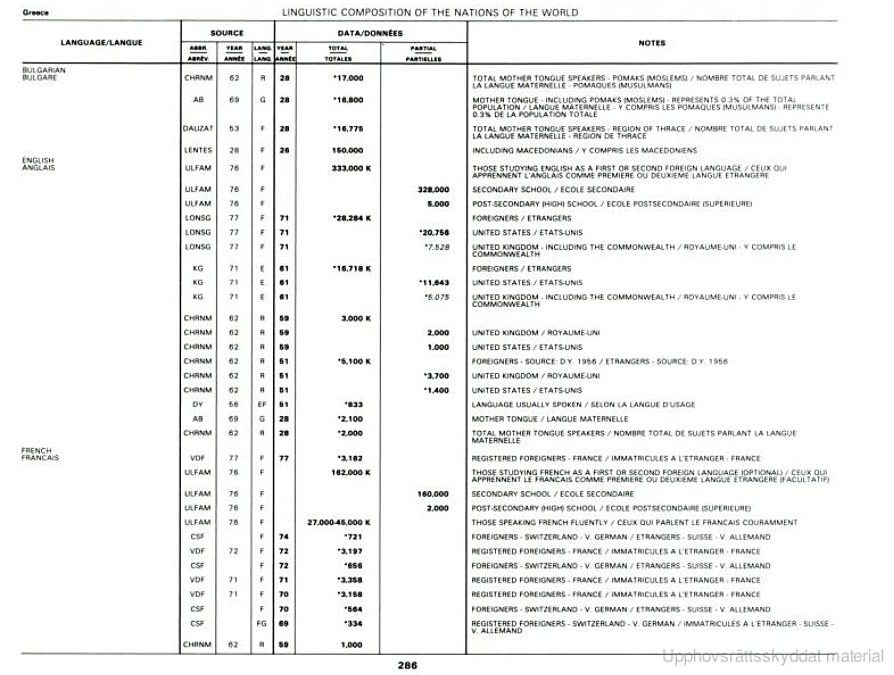 Page 287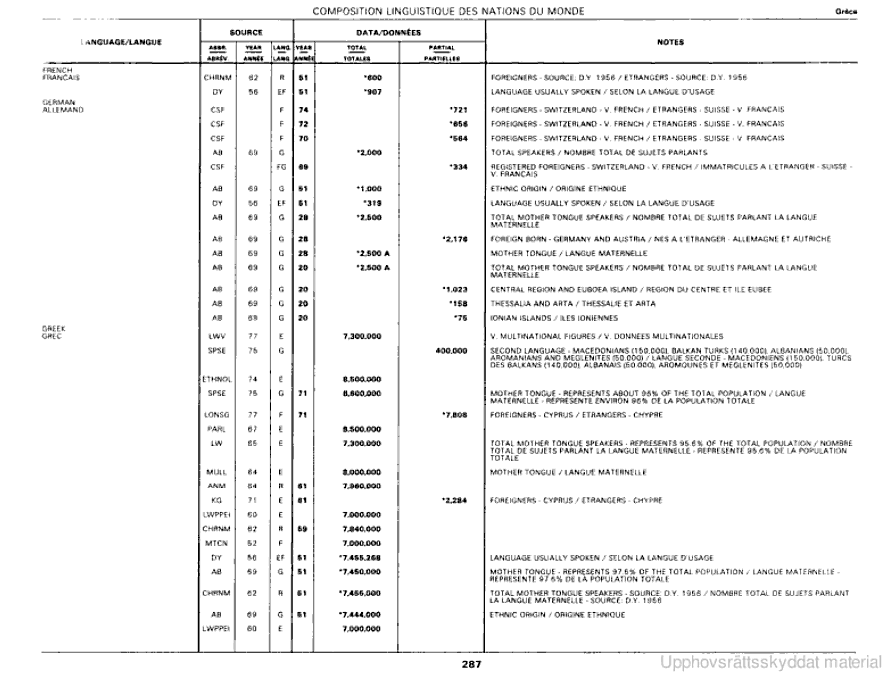 Page 288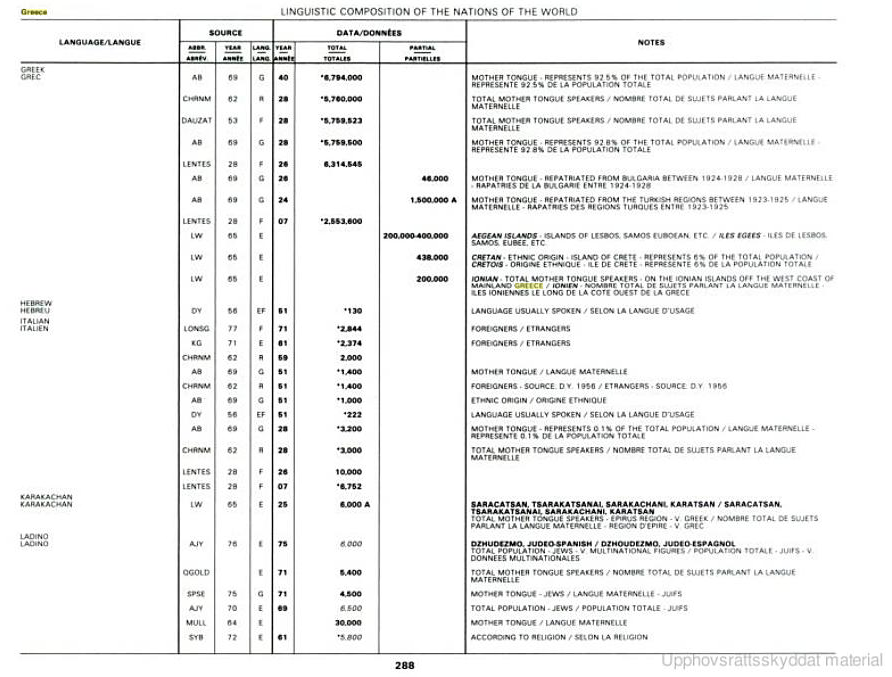 Page 289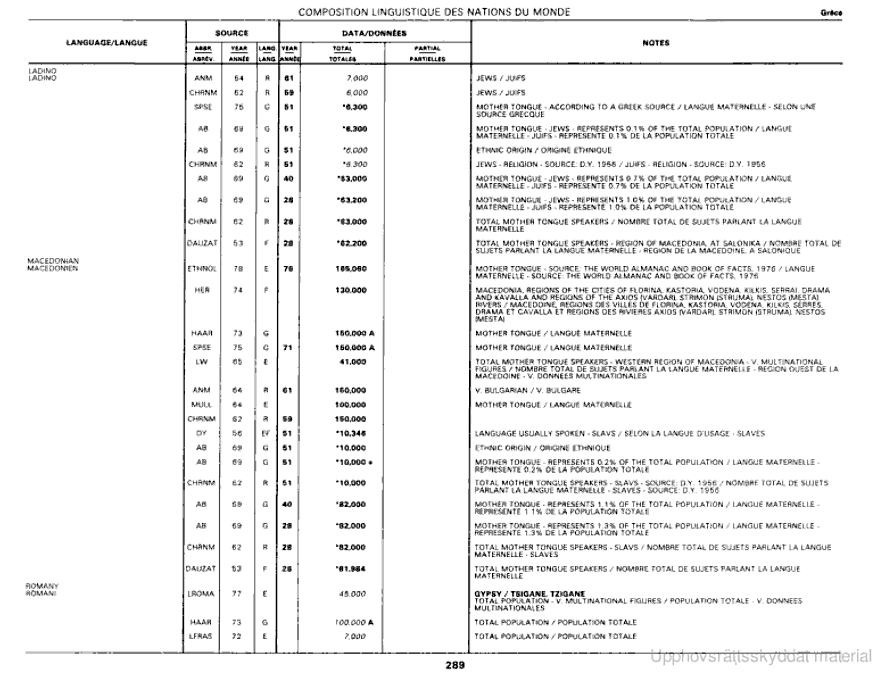 Page 290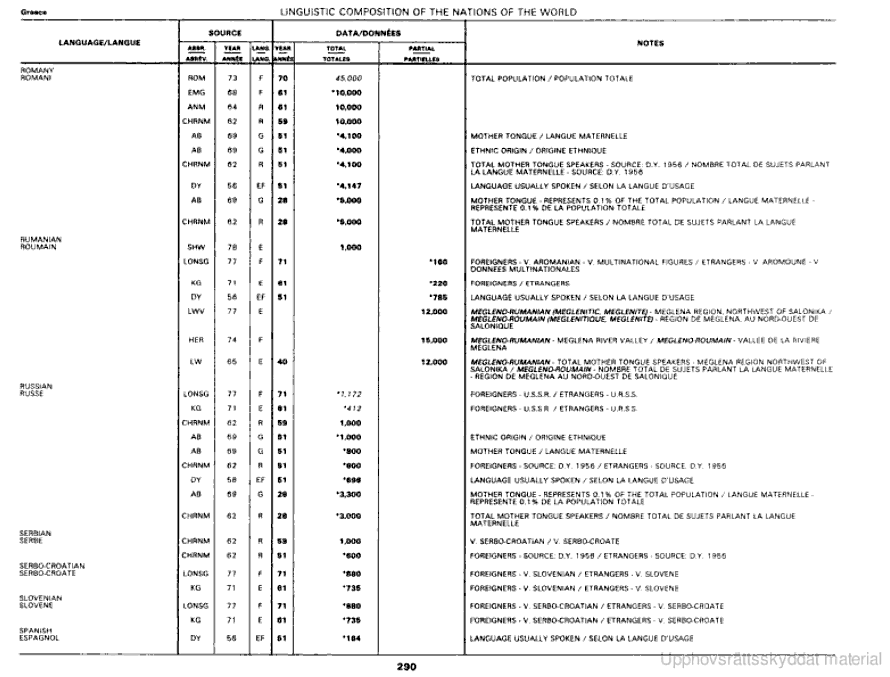 Page 291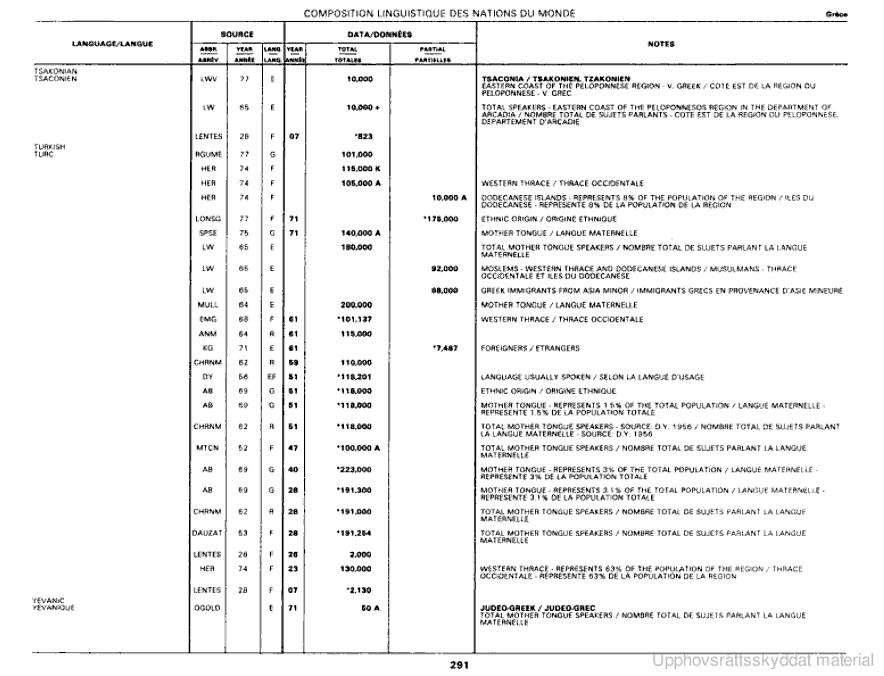 Page 292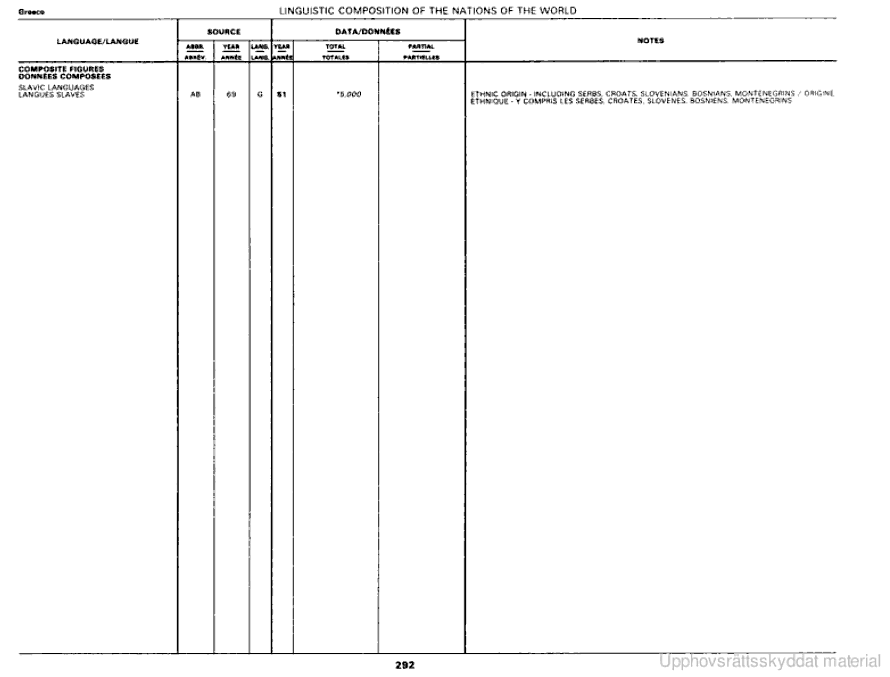 Source: "Linguistic Composition of the Nations of the World: Europe and the U S S R" By Heinz Kloss, Grant D. McConnell, International Center for Research on Bilingualism, Published by Presses Université Laval, 1984, pages 281, 283-292.
Just so you Greeks, Bulgars, Serbs or any other denier of the Macedonian ethnos can see the important part better, here is page 289 enlarged and highlighted.