Feb 26, 2009

Macedonian Maps
Here is an interesting map showing the area which is inhabited by ethnic Macedonians, the map is from the Greek Civil war.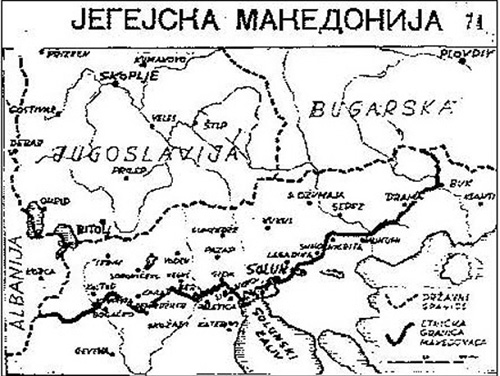 Please notice the thick black line, which according to the legend corresponds to the ETHNIC BORDER OF THE MACEDONIANS.
Source: The map was published in the Yugoslav newspaper Borba, August 26th 1946.
Here are three more maps on the same topic.