Nov 20, 2008

Modern Greek Myth
Page 158.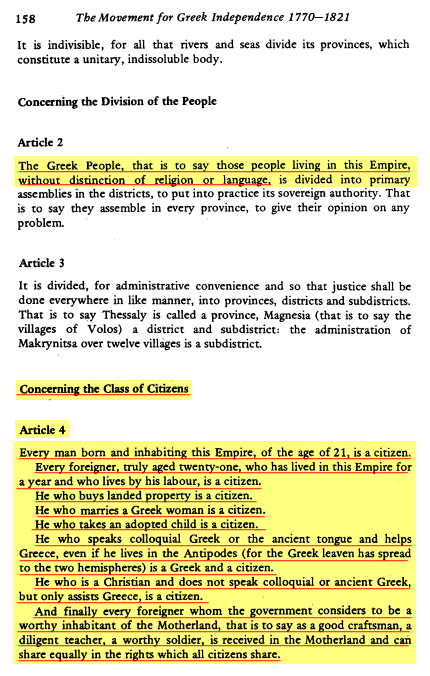 Page 159.


Source: "The Movement for Greek Independence, 1770-1821: A Collection of Documents" by Richard Clogg, 1976.
I hope that you readers will understand that anyone could be a Greek, the rules for becoming a Greek was not that harsh, thus Greeks claiming a 4000 year old ancestry become quite ridiculous.
When they do not even have a 200 year old history.
They are a modern fabrication of the thinkers and philhellenes of the day, which was materialized in absurdum when the "pure" Greek king from Bavaria, King Othon the Hellene started to rule his kingdom.
Which prior to his rule had never existed in history.
Greece is a modern myth.