Jul 14, 2008

Macedonian Language
The Macedonian-language primer entitled Abecedar, which was published in Athens in 1925 as a result of recognition of Macedonian ethnic minority after the World War I.
The Abecedar, featuring the letters of the Macedonian language spoken in the Aegean part of Macedonia, was printed in Latin alphabet as Greek authorities wanted to make a distinction between the Macedonian, Serbian and Bulgarian language.
In 1920 the League of Nations initiated the signing of treaties relating to the protection of the minorities in a number of European countries, which specified the obligations of the states with regard to providing such minorities with civil and political equality. On August 10, 1920 such a treaty for the protection of the non-Greek ethnic minorities in Greece was signed between the Great Powers and Greece; it was named the Treaty of Sevres. The Treaty of Sevres guaranteed that minorities in Greece free use of their mother tongue in their personal and official relations.
The Abecedar never reached the Macedonian children, it was only used as proof by the Greek government towards the Great Powers that they had fulfilled their obligation set in the Treaty of Sevres, most books were later burned.
Here are some examples from the book: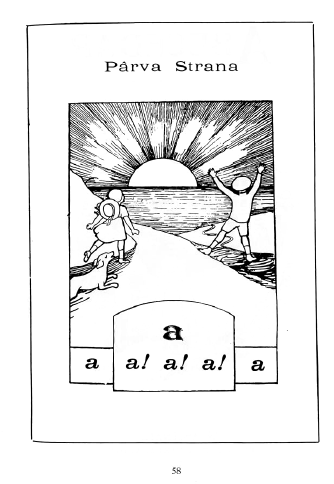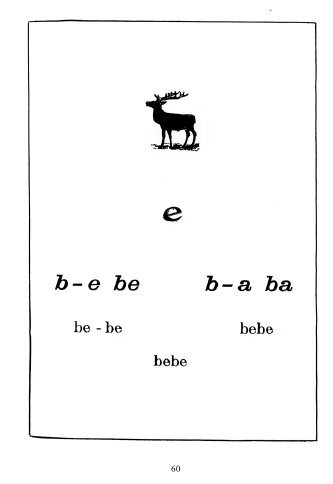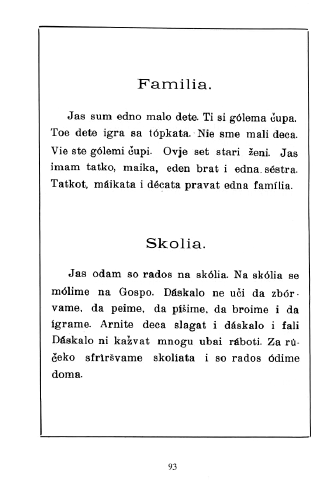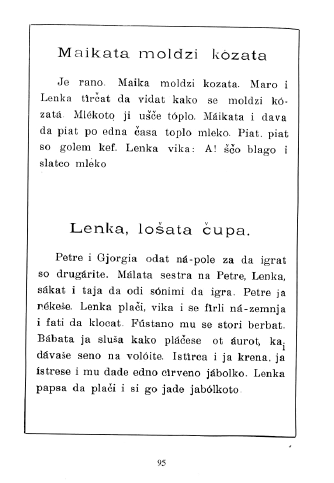 To read the complete book please click HERE!
The book is a PDF-file.