Mar 28, 2008

Macedonian Maps
The Republic of Greece, is not divided into Provinces but rather into Peripheries.
There are 13 Peripheries in Greece which of three holds the name of Macedonia with a geographical definer connected to it.
They are;
Dytiki Makedonia (West Macedonia)

Kentriki Makedonia (Central Macedonia)

Anatoliki Makedonia kai Thraki (East Macedonia and Thrace)
As we can see all of the names have a geographical definer and one of them is a complex name with the inclusion of Thrace in it.
Dytiki Makedonia (West Macedonia)
Kentriki Makedonia (Central Macedonia)
Anatoliki Makedonia kai Thraki (East Macedonia and Thrace)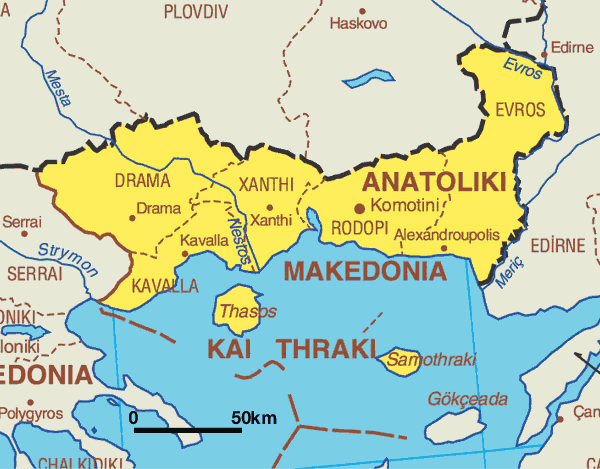 A map showing all Periperies in the Republic of Greece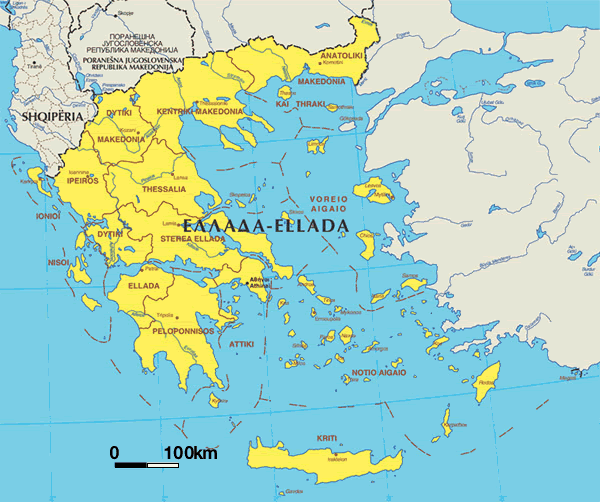 All these maps are found on the Official EU website, http://europa.eu/index_en.htm, direct link to Greece; http://europa.eu/abc/maps/members/greece_r_en.htm