Mar 17, 2008

Macedonian Revolutionaries
Here is the obituary of Jane Sandanski, it was published shortly after his murder in 1915.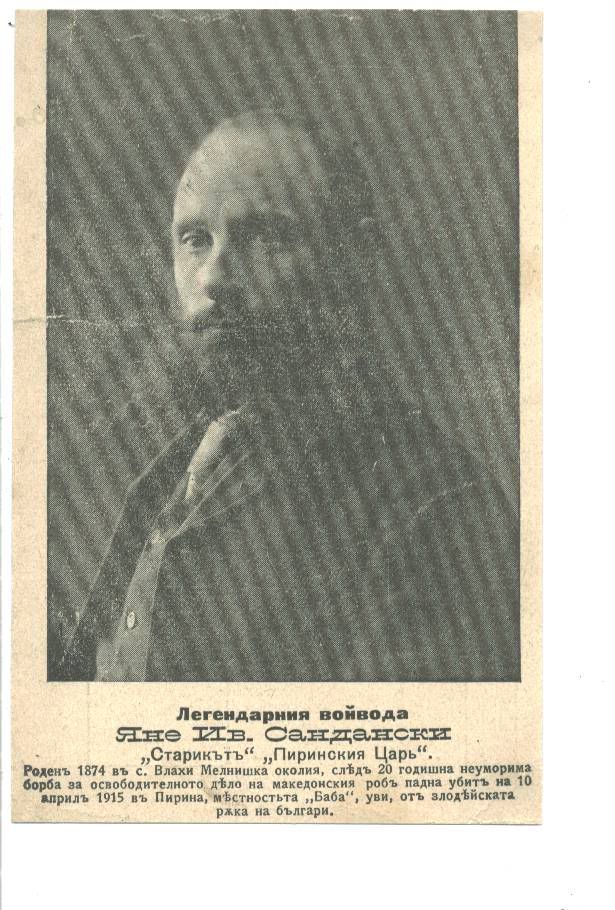 The obituary reads;
The legendary warrior
Jane Iv. Sandanski
"Starikt" "Pirin Tsar"*.
Born 1874 in the village of Vlahi in the Melnik district, due to 20 years of fight for freeing the Macedonian slave, was killed on 10 of April 1915 in Pirin, in the district of "Baba", alas**, by the evil doing hand of the Bulgarians.
*the king of Pirin.
**Defenition of the word alas as per TheFreeDictionary:
a·las
interj.
Used to express sorrow, regret, grief, compassion, or apprehension of danger or evil.