Nov 19, 2008

Macedonian Language
Page 373.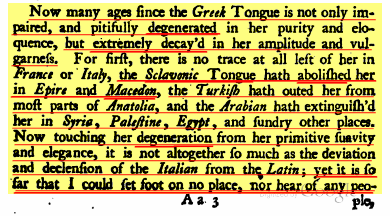 Page 374.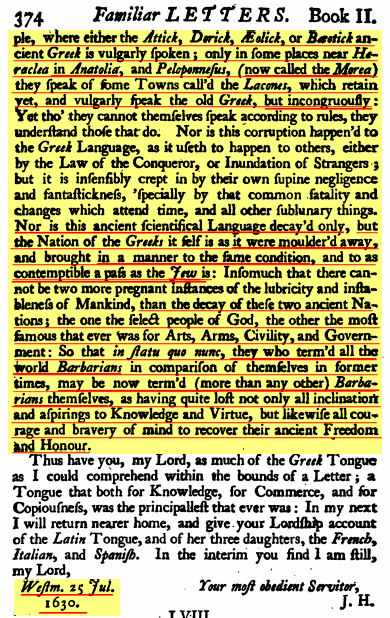 Source: "Epistolae Ho-Elianae:Familiar letters" by James Howell, 10th edition, 1737.
As you readers can see for yourself, James Howell was an eyewitness to the state of things in 1630, he correctly notes that Sclavonic(Slavic) is spoken in all of Macedon(Macedonia) and that the Greek is an almost dead language of his time, only spoken in a few places and very degenerate at that, it is as if the "nation of the Greeks" does not exist, they are nowhere to be found. They are more Barbarian then the Barbarians themselves.
So why do our modern Greeks claim that we Macedonians never existed and that Macedonia has a 4000 year old "Greek" history, you must be an imbecile to even consider such a Propagandistic view of history.
History has spoken.